The 2022 Dodge Charger Is Pure Performance Muscle
The 2022 Dodge Charger is designed to give you the raw power and performance you have come to expect from this famous American automotive landmark. But while it's thrilling to drive, it isn't crazy. It can put down the power when you need it but doesn't make a mess of it. It's definitely a 21st-century take on its muscle car heritage, but in the best way.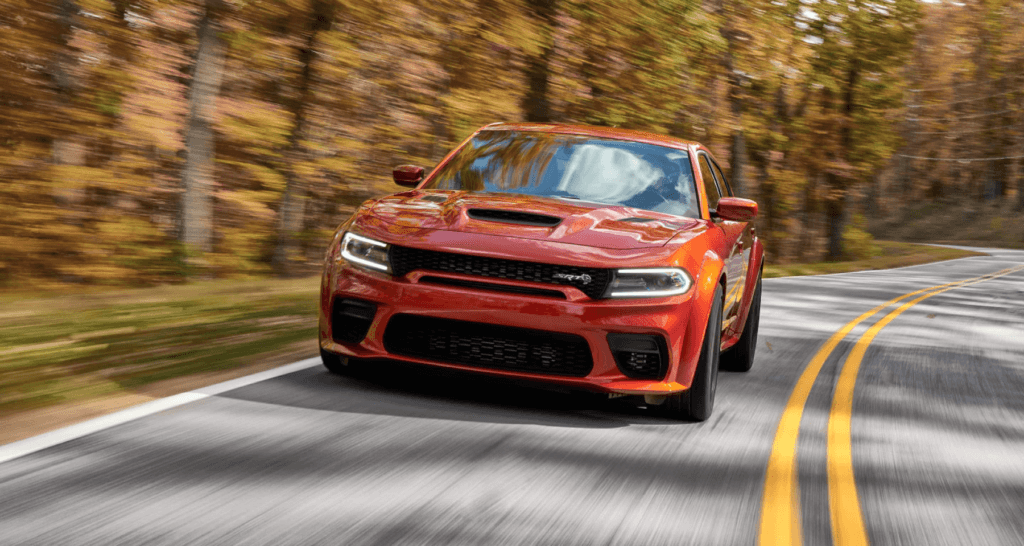 2022 Dodge Charger Design
The first thing you'll notice about the 2022 Dodge Charger is its classic looks. It keeps the rugged, pioneering spirit of its heritage alive while incorporating fresh styling. The exterior certainly does a good job communicating the power and performance it possesses. Visit our Dodge dealers to see for yourself.
2022 Dodge Charger Performance
The performance available with the 2022 Dodge Charger is guaranteed to give you a lift. The pure and simple power you get from this car is such a charm. From the available V8 engine under the hood, you get up to 797 horsepower and 707 lb-ft of torque that lets you soak up the sensations that come from this beast of a machine.
This performance isn't out of control, though. The Dodge Charger at our Fort Collins Dodge dealership is designed to handle the ample power that gets pumped out from under the hood. It stays balanced and gets you where you're going, despite its potential to tear up the road.
2022 Dodge Charger Special Features
The 2022 Dodge Charger doesn't let its muscle car heritage impede its ability to deliver safety, navigation, and infotainment technology. Inside this car, you'll find lots of features that make driving an enjoyable experience.
Everyday livability inside this monster of a machine could have only been dreamed about in the past but is now a reality. To see how this beast lives up to its heritage while delivering modern automotive comfort, check out our Dodge vehicles in-person.
Learn More at Prestige Chrysler Dodge Jeep RAM
At Prestige Chrysler Dodge Jeep RAM, you know you can always rely on us for the very best service for you and your car. Whether it's maintenance or walking customers through our buying process, you can count on us for a great experience. Visit us today!